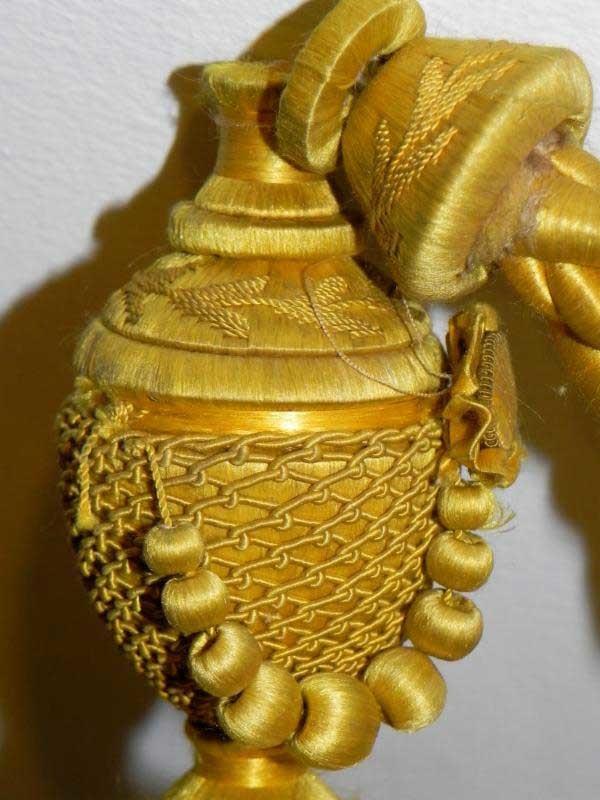 When: Friday April 29 through Sunday May 1, 2016
Where: Hyde Hall in Glimmerglass State Park, Springfield, NY 13333
Click here for driving directions.
Please join us for a very special Textile History Forum on Friday, April 29 – Sunday, May 1, 2016. This year we are planning a hands-on forum to identify and date the surviving drapery fabrics at Hyde Hall. This is an unprecedented opportunity for anyone interested in historic fabrics to work with experts and help catalog this amazing collection of early 19th century fabrics and trims.
Hyde Hall has an extensive collection of curtains and gilt valances from the Great House Dining Room and Drawing Room. As a group, we will piece together the physical evidence and, with the help of experts, reassemble the parts so that we can reconstruct the magnificent window treatments as they once were.
Lunches and one dinner are included in the registration fee of $225.00. Single day participation is $100.00
Please contact us if you have questions. We look forward to a great experience at this wonderful historic mansion. Click here to register.