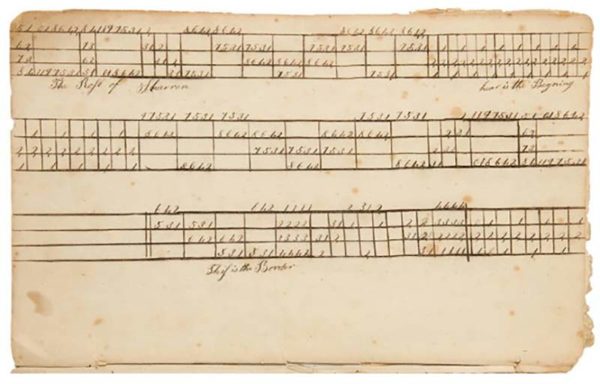 Calling all those interested in historic weaving styles! Join me for a one-day workshop on Saturday, September 23 to learn how to read and translate historic weavers drafts.
Home weavers and fancy weavers used many different methods to record their patterns. Each method gives us a glimpse into how they saw their looms and how they recreated patterns that they saw.
Some of the methods of pattern drafting are familiar to modern hand weavers but many are mysterious at first glance. The drafts are written in short hand and like many recipes they may leave out ingredients that were thought to be common knowledge. Come explore and unlock the drafts and learn to translate them for your weaving.
Saturday, September 23, 9am-4:30pm.
Class is a one-day workshop, limited to 15 students. All materials and lunch are included are the fee of $50. Please contact us to register or for more information.