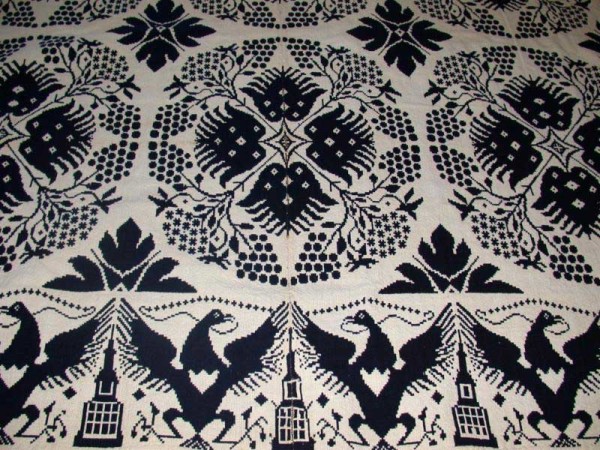 Friday, May 1 – Saturday, May 2 – Sunday, May 3, 2015
Common or Uncommon? What makes a coverlet special? This is a symposium for coverlet collectors, museum curators and textile enthusiasts. Let's explore why we think some coverlets fit a particular tradition and others are out of the box.
Historic Hyde Hall is located inside Glimmerglass State Park. Contact us at Thistle Hill Weavers for more information. Cost for this symposium is $155.00, which includes lunch all three days.