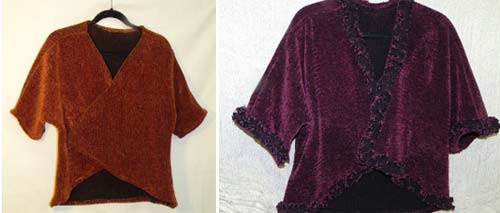 Taught by Rabbit Goody, this workshop is open to beginner through practiced weavers. We will be weaving luxurious rayon chenille in beautiful colors for scarves, shawls, and garments. The workshop will take you through warping, threading, sleying and weaving chenille scarves or yardage. We will finish the chenille and learn the trick of making it bloom!
Dates: February 8 – 9, 2014 9:30am to 4:30pm.
Tuition: $185.00, includes lunch both days and all materials.
Click here to register or call us at 518.284.2729.